SIDEWERKS is a small and nimble company dedicated to side-by-side support with today's businesses partnering with a range of businesses to keep your business moving forward —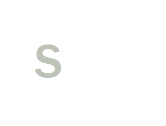 Hotels, Restaurants and 24/7 Businesses are Our Focus. 
Allowing us to manage your IT systems gives you the freedom to concentrate on your customers' needs.
Whether you are bustling hotel, a restaurant group, or a private 24/7 business; the support of Sidewerks comes into play by keeping your systems solid and robust.
Let's Werk Together - Side by Side.
THE SYSTEM: 
The 24x7 help desk to keep your team up and running
MANAGED IT SERVICES: 
Proactive network management that solves problems before they interrupt your business
ON SITE STAFFING: 
We can be your IT Department or your IT Department's best resource
HEARTLAND POS :  
Streamline your restaurant with our cloud based, scalable, robust POS system.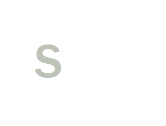 "Brad and the sidewerks team have brought us very a professional service with quick response and the ultimate peace of mind. We rely very heavily on technology in the running of our restaurants and, with the sidewerks team having such a unique combination of strong IT skills combined with a supreme knowledge of restaurant operations and point-of-sale systems, it frees us up to focus on the core of our business; delighting our guests."
Owner
5 location restaurant group

"Brad Karl and his incredible team at Sidewerks are the most professional, timely, supportive and smart IT team I have ever seen. They show up, work fast, handle emergencies at any time and exceed all client expectations. Sometimes they fix the problem before we even know about it! They are the best and most importantly care to keep a business running at all times and limit stress. We are lucky to be their clients!"
CFO 
2 location restaurant group

"Sidewerks has been a dedicated I.T. company and one that we have found to be the most consistent and most professional company we have worked with in our 40 years of business, Brad has created a company of very professional people that care about their customers. We have been working with them for over 3 years and they have always been right on the job and making sure our needs are met immediately, if we as companies had more people like the team at Sidewerks life would be much easier."

President
Hotel Group

"Our business has been using Sidewerks for six years and I could not be happier with the company. Great people to work with and their response time is incredible. I would say they are a "feel good company." They don't feel good until their client feels good."
Director of Operations
Los  Angeles Stadium 

"Sidewerks is fantastic to work with. I really enjoy hearing the compliments from the location managers and our franchisees. They always comment about Sidewerks going out of their way to help in a pinch. They really understand the restaurant industry and how their service affects our guest's experience."
VP of Operations
35 location chain restaurant group

"The Sidewerks team has been very responsive to our special needs and requirements. Being a 24 hour business, we require service on the fly as well as prompt and secure solutions and cooperation with other vendors. We get that and more from Brad and his team, we highly recommend them."
Chief Engineer
Hotel